Luxury Holiday Apartments Surfers Paradise
Welcome to Gold Coast Private Apartments, where luxury meets paradise. Experience the epitome of Gold Coast holiday living in our holiday apartments in Surfers Paradise. Privately owned and held to the highest standards, our luxury Surfers Paradise holiday apartments ensure an unforgettable vacation.
Indulge in the perfect blend of style, comfort, and attention to detail. From breathtaking ocean views to fully equipped kitchens and plush bedrooms, our Surfers Paradise holiday apartments offer a haven of tranquillity. But the experience extends beyond your apartment's walls. Enjoy exclusive amenities, including sparkling swimming pools, world-class dining, Surfers Paradise Beach and an array of boutique shops just moments away.
At Gold Coast Private Apartments, we're dedicated to fulfilling your every desire. Book your stay today and unlock a world of unmatched luxury.
Featured Surfers Paradise Holiday Apartments
4 Bedrooms - 4 Bathrooms - 10 Guests - 3 Car Spaces
3 Bedrooms - 2 Bathrooms - 8 Guests - 2 Car Spaces
See what our guests think...
"Location was amazing being right on Cavil Ave, views were spectacular and the room was equipped well with everything needed to be self-sufficient (even a vacuum, washer and dryer) and overall a great size for our family of 5. Kids had a blast in the pools and playground and the spa was amazing for Mum […]"
Adrieanne, Australia
"I  absolutely loved our stay here, the view of the ocean was amazing, there was plenty of room for the five of us. The check-in and parking process was brilliant. I would highly recommend it."
Lisa, Australia
"I don't know where to begin other than to say this particular accommodation is flawless."
Toneya, Australia
Experience the GCPA Difference
Our emphasis is on providing quality Surfers Paradise accommodation to Gold Coast holidaymakers. Therefore, we strive to deliver a 5-star holiday experience, from the central location of our holiday apartments in Surfers Paradise to the luxury features such as free Wi-Fi, Smart TVs, and free parking. You will not be disappointed when you get the keys to your apartment; that's our promise to you.
All GCPA-managed holiday apartments are within walking distance to some of the best Surfers Paradise attractions, including Cavill Ave, the famous Surfers Paradise beach and more shops, restaurants and cafes than you can count. Everything you need to keep the kids entertained or enjoy a weekend away with a loved one or group of friends is easily in reach and waiting for you. We invite you to make our Surfers Paradise holiday apartments your home away from home for your next Gold Coast holiday.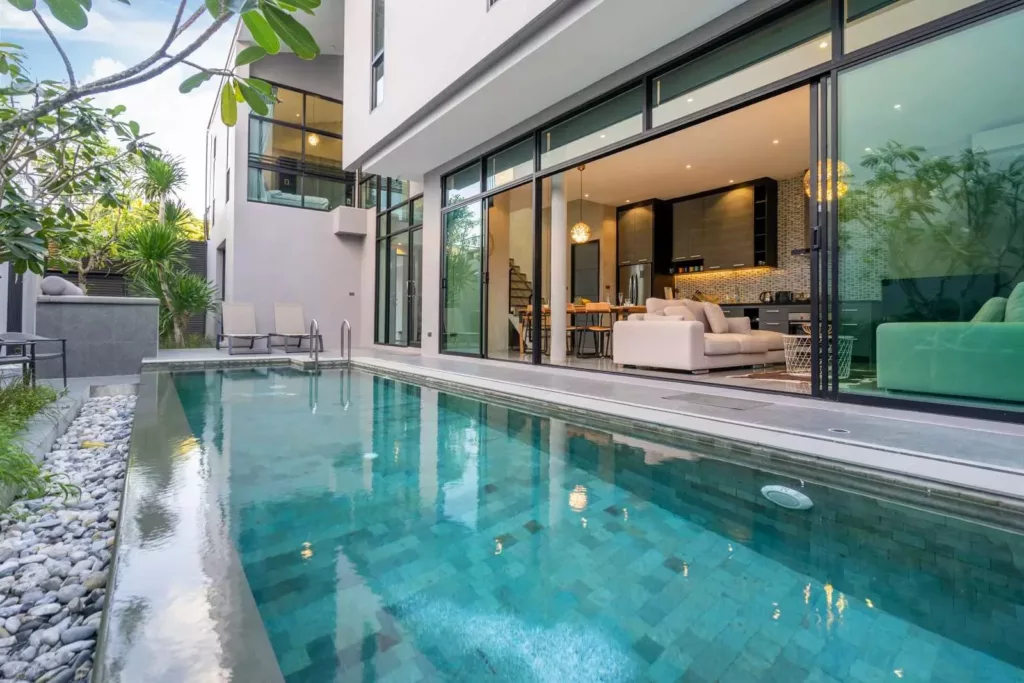 Other Gold Coast Accommodation
In addition to the luxurious Surfers Paradise holiday apartments managed by GCPA at Boulevard & Orchid Residences, Surfers Paradise, we welcome you to consider our hand-selected Gold Coast penthouses, holiday apartments, and holiday homes from our partner, Booking.com.
We've scoured the region to bring you a list of premium Gold Coast accommodation options near the beach, with ocean views and all the amenities you need for a comfortable Gold Coast holiday. Whether you're seeking a romantic getaway, planning a fun-filled family holiday, or simply yearning to bask in the golden sunshine on the pristine beaches, we have the perfect accommodation to suit your needs. Rest assured that if you can't find what you're looking for at Boulevard & Orchid Residences, our extended Gold Coast accommodation offerings will undoubtedly fulfil your desires.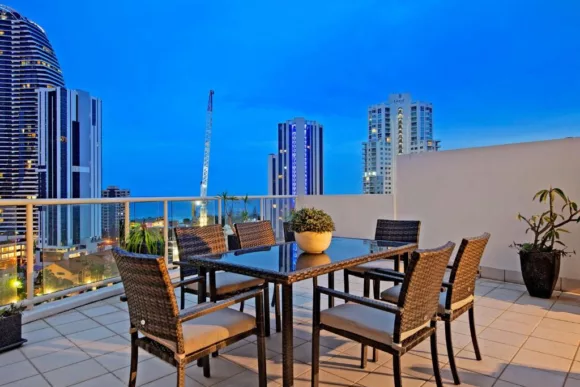 Planning a holiday to the stunning Broadbeach on the Gold Coast can be exciting. Amidst the pristine beaches, vibrant dining scene, and numerous attractions, one aspect of holiday planning can often feel overwhelming: finding the perfect luxury accommodation. You're looking for the best penthouse apartments in Broadbeach, but with so many options, it can seem […]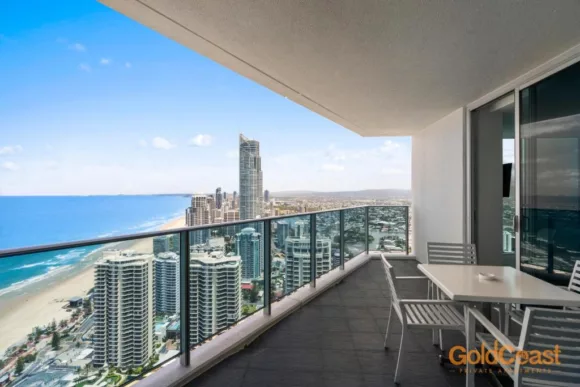 So, you're planning a trip to the stunning Gold Coast and have set your heart on the ultimate luxury: to rent a penthouse apartment on the Gold Coast. We understand that finding and securing your dream penthouse can sometimes feel as challenging as finding a kangaroo in a haystack. But fear not; we at Gold […]
As a seasoned provider of luxury accommodations, we understand the challenges you face when planning your idyllic Gold Coast getaway. The biggest hurdle often lies in choosing the right accommodation that suits all your needs and preferences. With many options ranging from hotels to holiday home rentals, making the perfect choice can sometimes feel overwhelming. […]